Walking Guide to British Pubs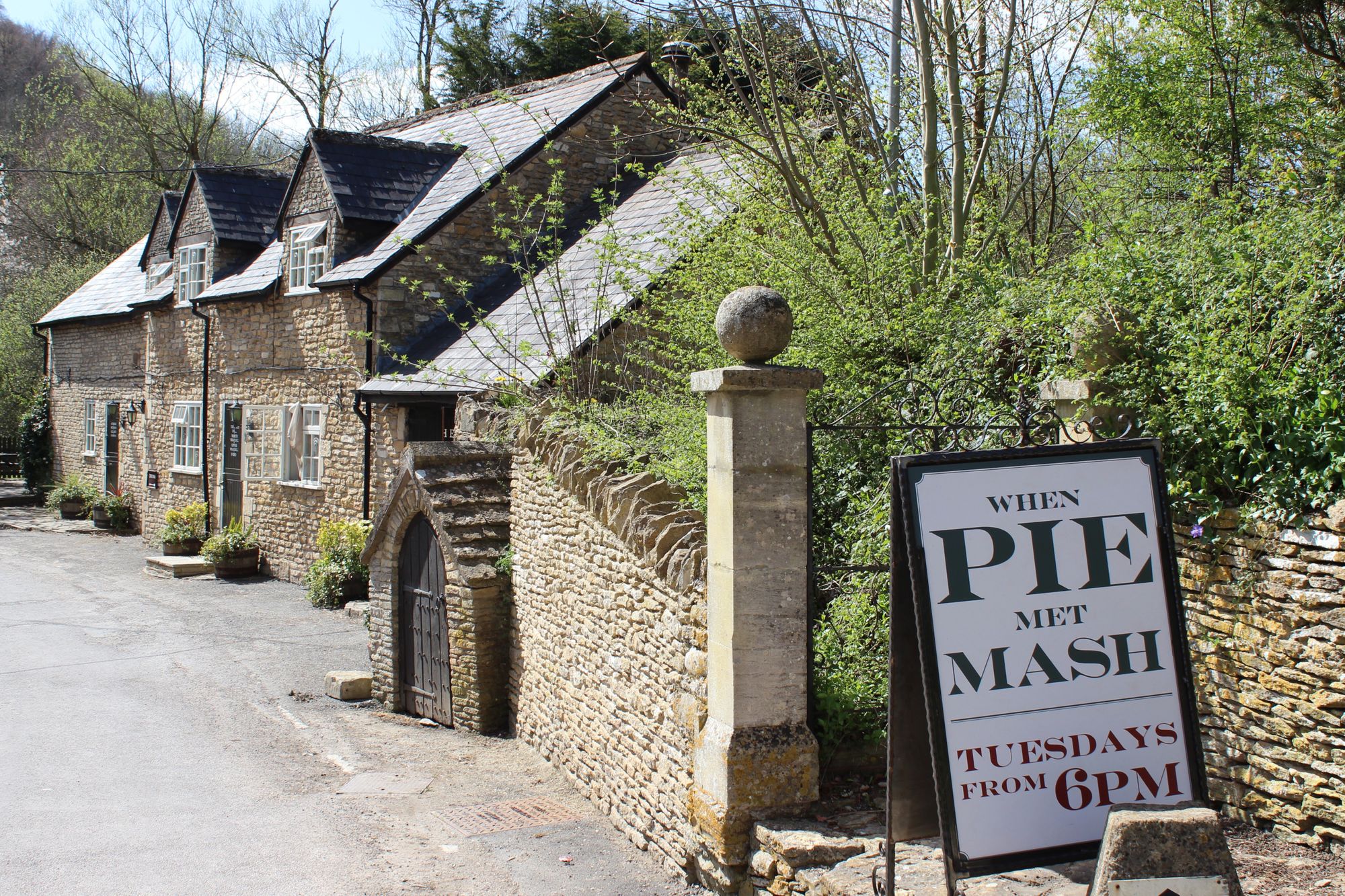 An eight kilometre walk isn't too far when there's an incentive. And there it is… The White Hart Inn. Not lit up and flashing gaudily like a Vegas gambling joint. No sir, this is a small and serene 16th century pub in a tiny stone village in the Cotswolds in England. It's blithely located in the countryside luring passing hikers with its understated charm rather than offering a coquettish wink and a nudge. We aren't disappointed with our lunch and the pint of locally brewed bitter ale. And then we're off again, warmed and glowing. Yeah… walking's OK.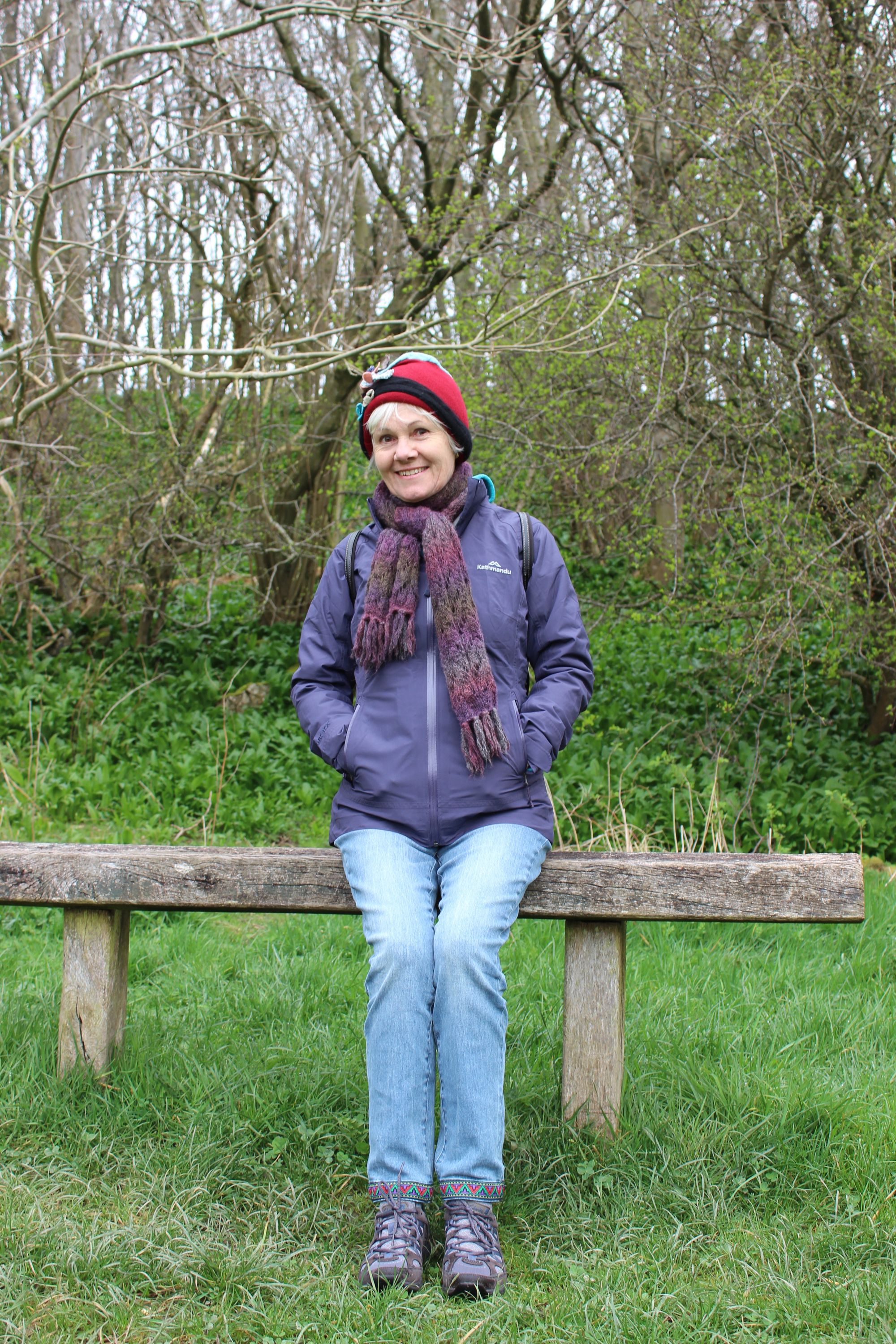 Armed with a copy of Cotswold Pub Walks, we've rediscovered walking. Who wouldn't? Unlike Australia, there is a network of public paths, and rights-of-way through private property. A typical walk includes bridle paths, crossing farm paddocks with sheep or cattle, through woodlands, along byways or minor rural roads, passing through sleepy hamlets with their ancient church and 6 or so stone cottages. A map of these paths looks like a bloodshot eye. Whilst Jeanne finds intrinsic motivation in walking, I'm unashamedly a dilettante. Jeanne is the purist, I'm the superficial walker. However, we've discovered a win-win. Jeanne unearthed a book which outlines some stunning circuitous walks which all include a pub! How good does it get! Some pubs are located at the end of the walk to provide impetus. Others are at a village along the way. And the pub names are enticements in itself – 'The Cat and Custard Pot', 'Rose and Crown', 'The Smoking Dog', 'Rattlebone Inn'. Has our interest been piqued? Go figure.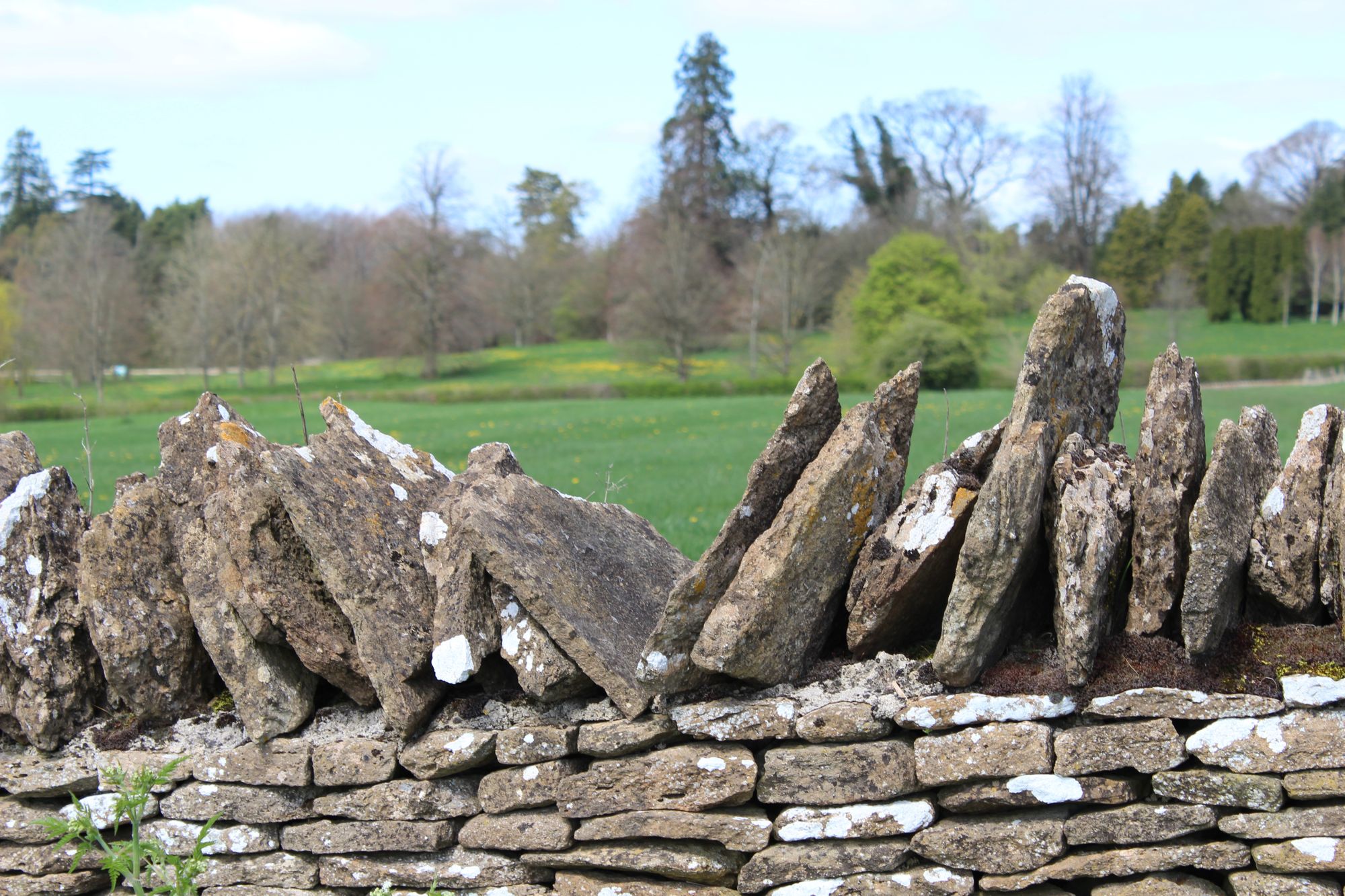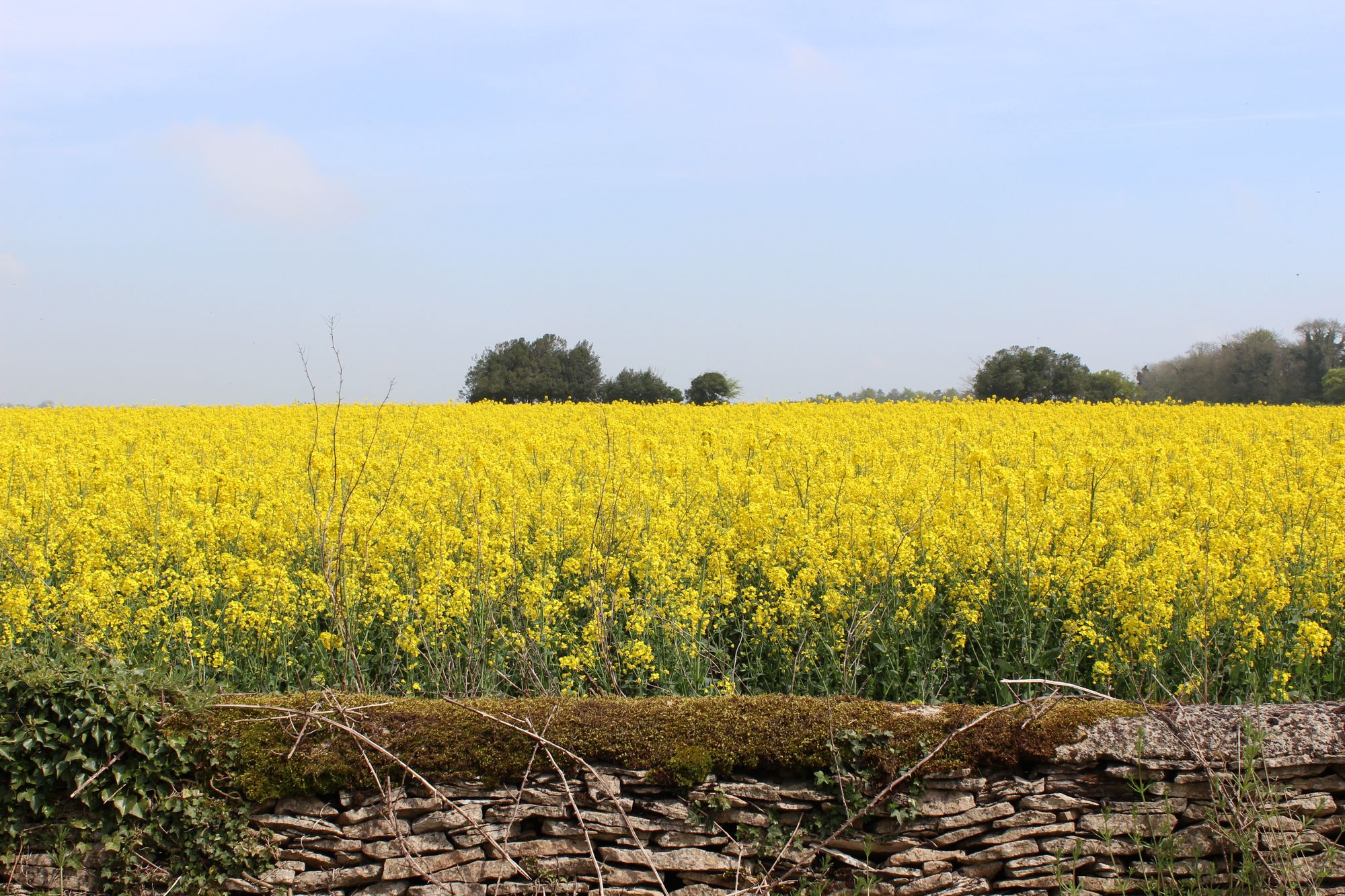 Two days ago we walked a section of the Fosse Way, the remains of an ancient road built by the Romans in the first century AD. It traverses 150 odd miles from Exeter to Lincoln. Our section passed between fields of iridescent yellow rapeseed crops defined by fences of drywall Cotswold stone or shaped hedges of thorn. In a daydream induced by the warmth of a sunny day, I visualised us as Roman soldiers walking down these agricultural paths nearly 2000 years ago. Jeanne looked quite OK with a short sword and bronze breastplate but the image of my skinny, hairy legs sticking out of a skirt rudely snapped me out of my reverie. Must have been the pint of bitter at the last pub.
Jeanne and I are currently ensconced for a month in the very historic hillside town of Malmesbury in Wiltshire, England, after previously being in North Wales and the Chester area for 10 days. Malmesbury drips with history. It is a hill town,  surrounded on 3 sides by the River Avon and dominated by a 13th century abbey which was built over the ruins of a Saxon abbey dating to the 800s. King Athelstan, a Saxon King, was buried under the floor in 939AD. Hopefully he was dead. In 1010, a monk named Eilmer became the first recorded pilot in the world. He leapt from the roof of the abbey with improvised 'wings' attached to his arms and feet and reputedly glided several hundred feet down a hillside before crashing. He broke both legs and was lame for the rest of his life. Perhaps the local bitter ale had something to do with it. Nevertheless, there should be an ongoing Eilmer award for curiosity.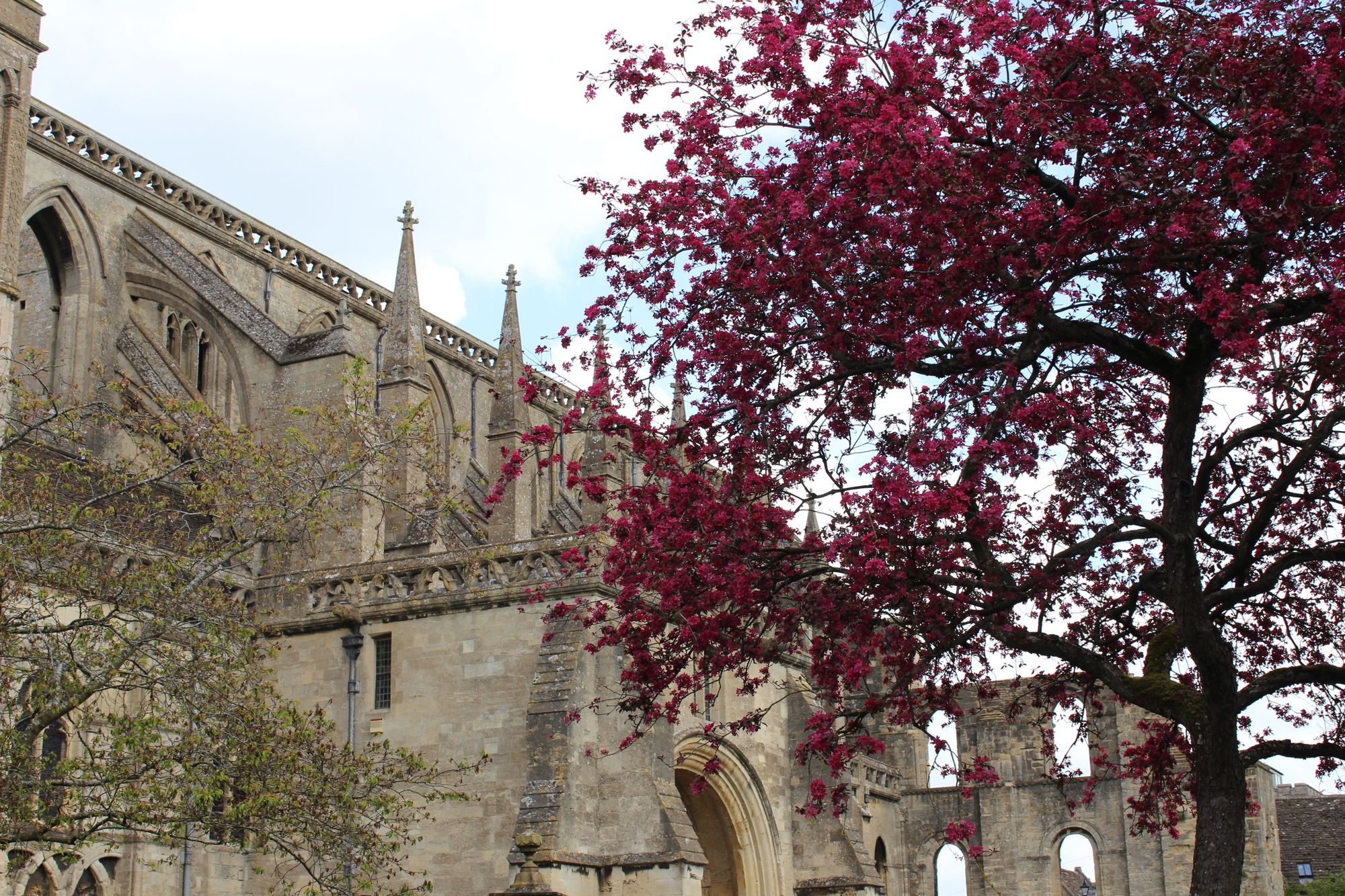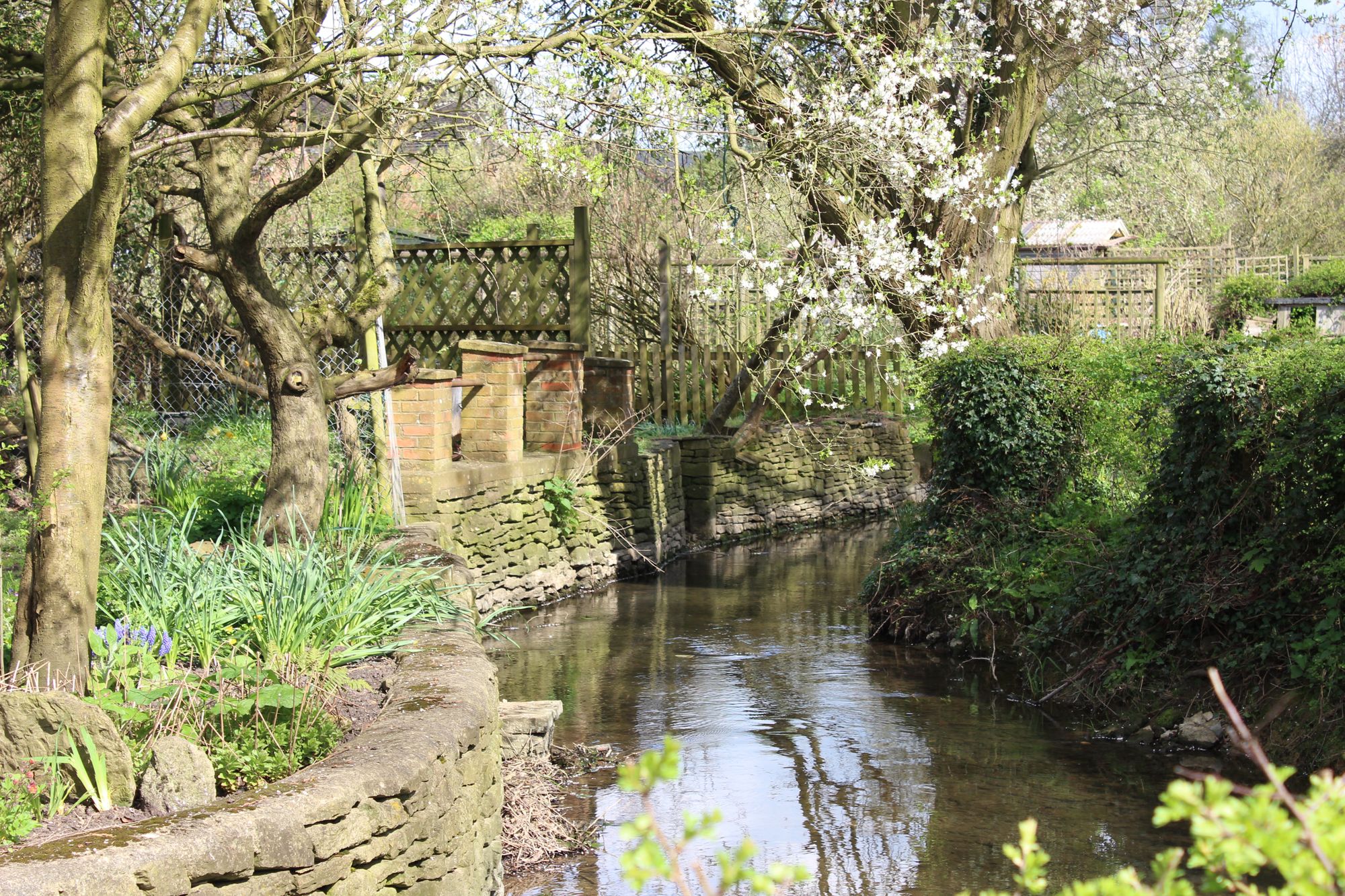 Our home is a beautiful, old Cotswold stone building of 3 storeys and is located only 100 metres from the abbey. Apparently it was once a store. Like most medieval villages, the roads are the width of 2 horses and carts. That's the main roads, the lanes are narrower. We step out onto a miniscule footpath and keep a wary eye for side mirrors of larger vehicles which tend to overhang the footpath if they are passing an oncoming vehicle! During the Civil War of the 1600s, Oliver Cromwell's men came up our street, straight past our front door to the town walls 50 metres beyond, before battling the King's soldiers and capturing the town. They didn't have side mirrors to worry about on their horse drawn cannon. Just down our street, Abbey Row, is 'The 3 Cups' pub where many of the locals meet and we have been made welcome.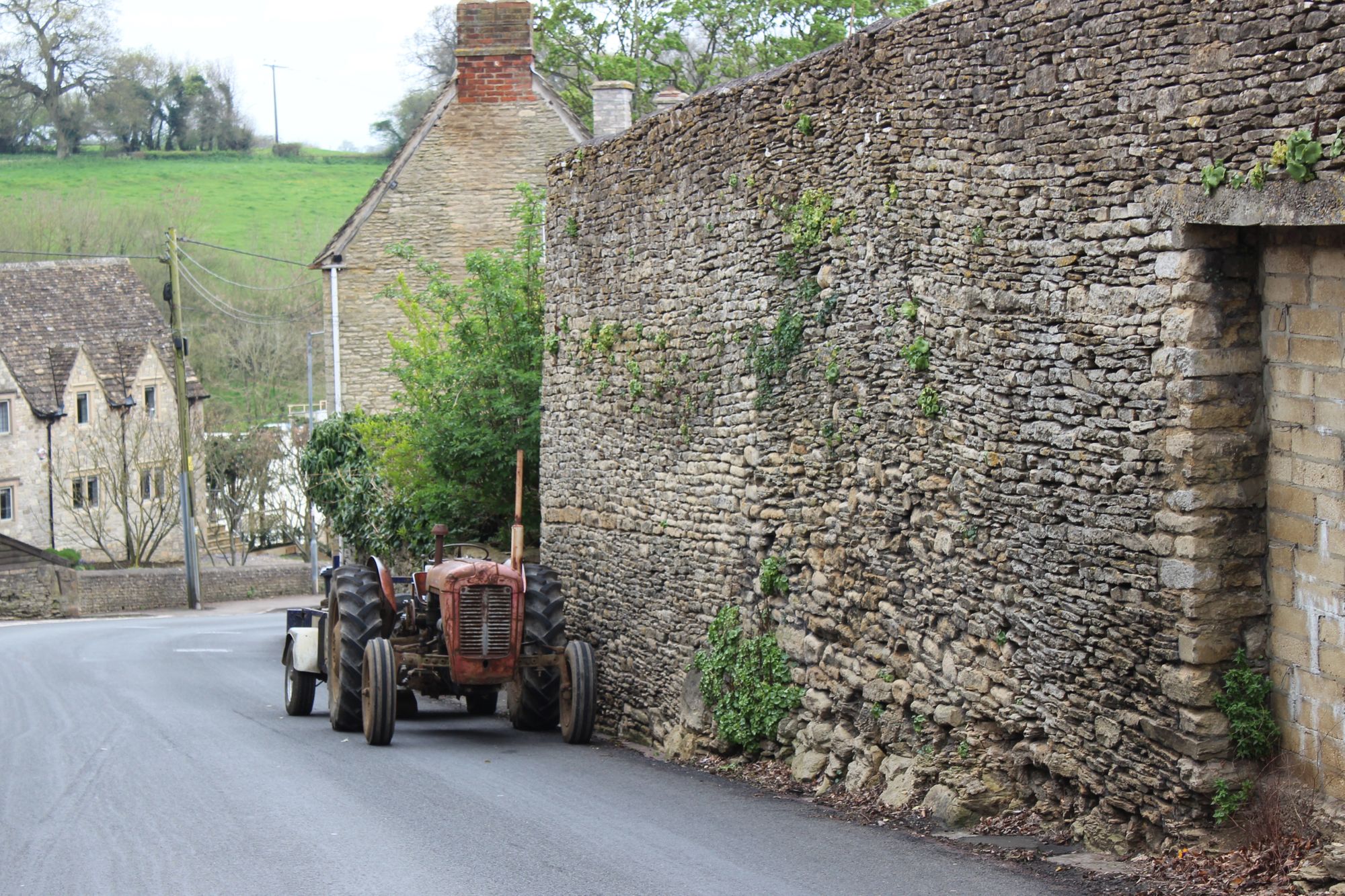 In British villages, the local pub is more than an alehouse. It is often a meeting place for friends, somewhere to eat out, and would once have been a forum for business, gossip and 'news.' If you peel away the wrapping, the essence of British villages is the pub. So charming, so British.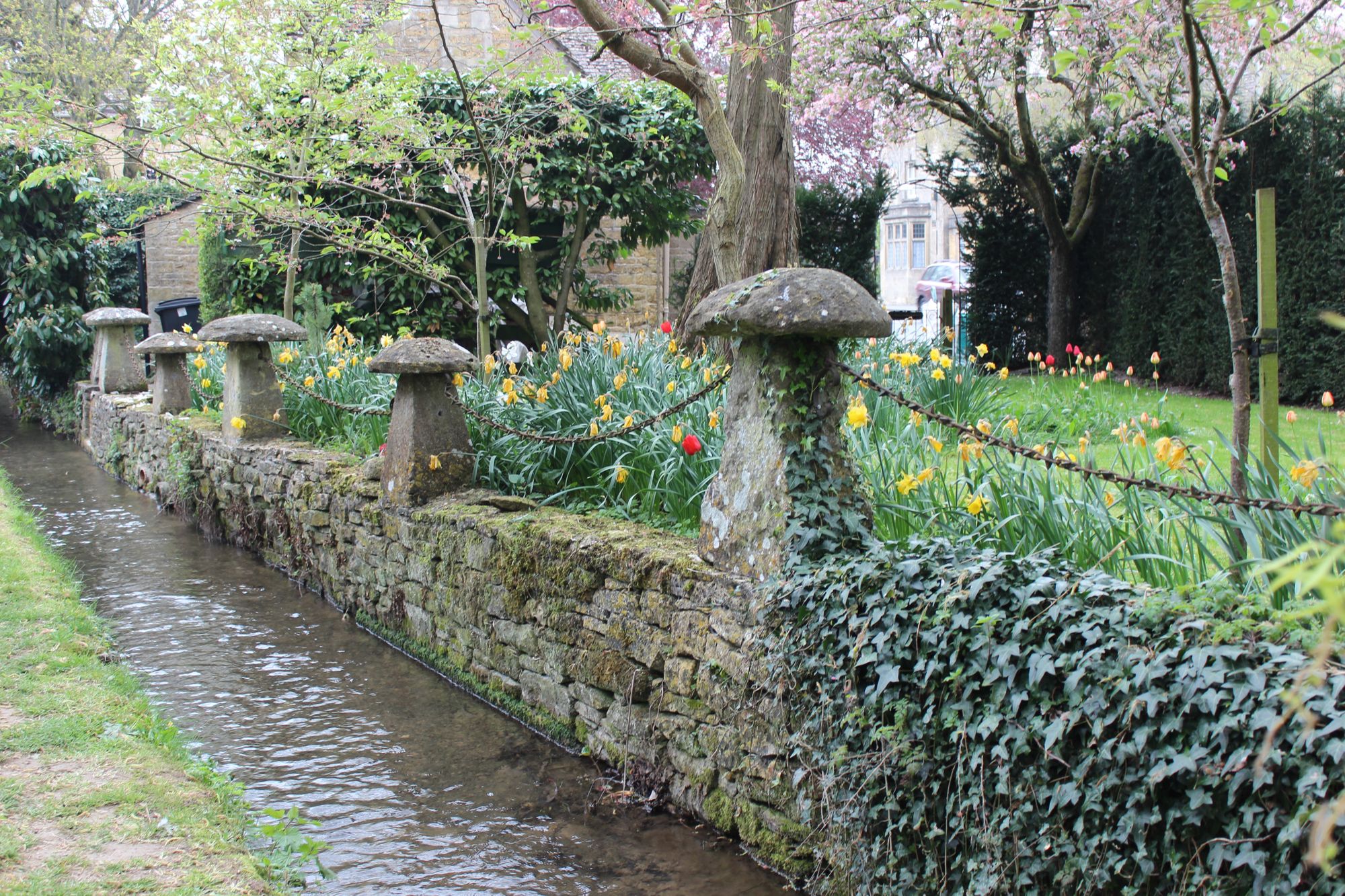 Whilst previously exchanging in the village of Dodleston, in the border region of North Wales and England, we joined the National Trust and have visited a large number of their sites. In Wales we've visited Carnarvon Castle, Penrhyn Castle, Powis Castle, the ruins of Montgomery castle and Erddig. All have their own story, which is usually mired in the defence of Wales against the English. We spent one day exploring nearby Chester with its distinctive black and white Tudor style architecture. Old Chester, which dates back to Roman times, is a walled city. Those walls are still standing and Jeanne and I walked the circuit on top of the wall. At one point, from our high vantage point, we stopped to watch the filming for an episode of Foyle's War which is a popular BBC series. It was fascinating to see Albion Street used as a set with pre-war vehicles and a Clydesdale horse and cart. We'll be watching for this episode in the new series next year.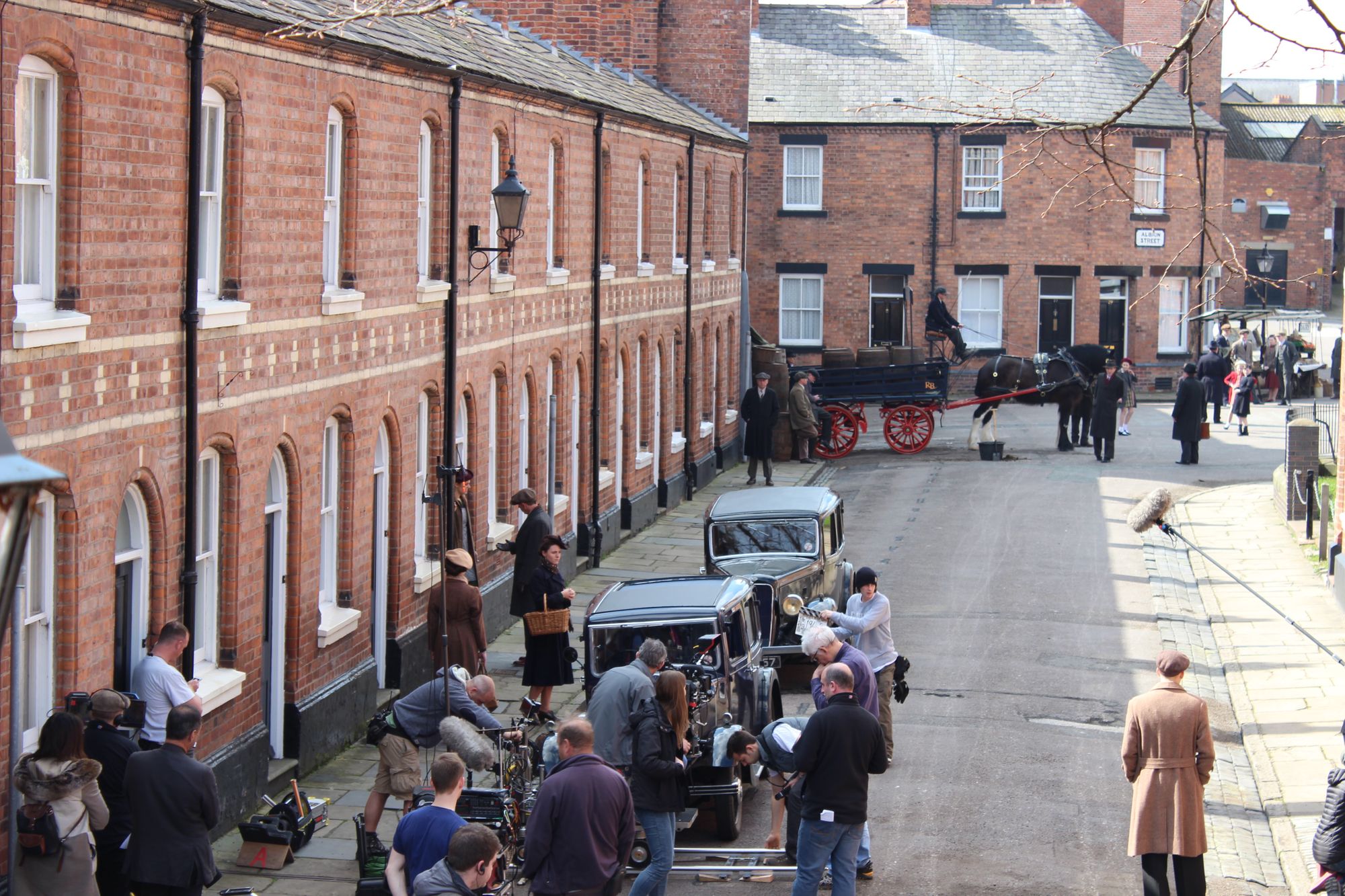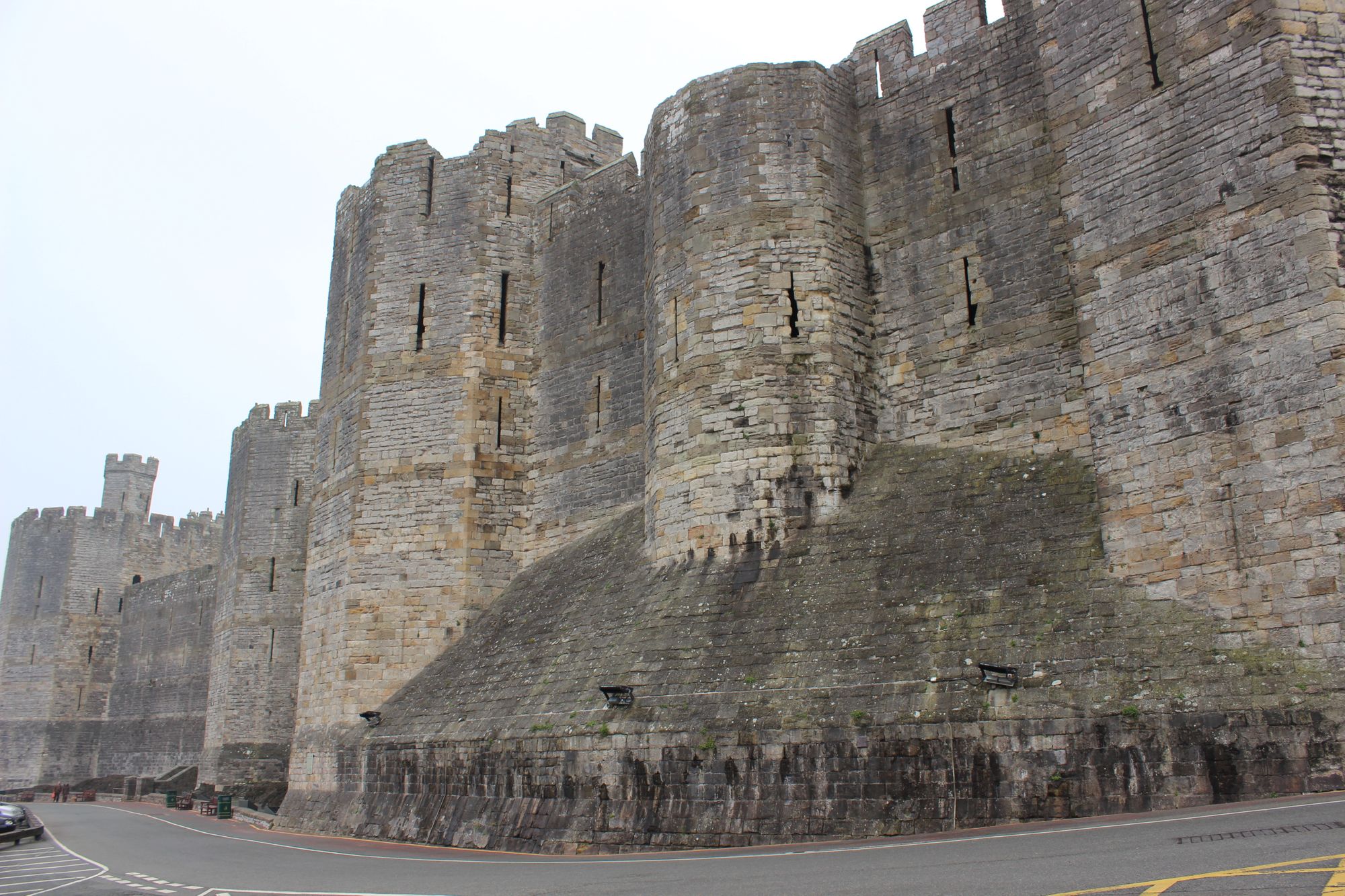 The Welsh/English border is a wiggly, meandering line  drawn seemingly by an inebriated cartographer. During various drives from our home on the border, we would pass in and out of Wales many times, even on the same road. When the road signs were only in English we knew we were in England, but when they were in Welsh and English we knew we were in Wales. Many of the small, rural B roads are extremely narrow and oncoming traffic tends to be scarily obscured by tall hedgerows. The word 'SLOW' is painted on the tar at regular intervals in England. Drivers know when they're in Wales when the Welsh word 'ARAF' (slow) appears painted on the road. Whilst driving our zippy little rental VW Golf, which had unleashed the thrillseeker in Jeanne, she not only had the visual stimulus of the painted signs, but the auditory stimulus of me shrieking, "Araf! Araf! Can't you bloodywell read... ARAF!"  Huge tractors towing enormous farm trailers also use the B roads. If we get behind them, there is no chance of passing. The other day, whilst returning from Snowdonia and Betws-y-coed, we were stuck for miles directly behind a car towing a horse trailer. On the plus side, Jeanne reluctantly drove slowly; on the downside, we drove for miles staring closely at two horses' arses. We were a captive audience.
I'd always thought the most stupid animal on earth was the native Australian bush turkey. I'm wrong. The rural B roads of Britain are lined with dead badgers and pheasants. Badgers are slowish, so that's understandable. But pheasants are just crazy. They wait in the hedgerow, then dart out screaming, "Car! Car! I'll go this way! No, over there. Wait, I'll run in a circle and then veer straight at the oncoming car. OMG! Car! Car!"
But wayward pheasants, horses' arses, rural hedgerows, skinny roads and pub walks are integral to the romance of exploring rural Britain. Acknowledging their existence, and honouring their history, these B and C roads deserve to be driven on. Meanwhile, lonely rural pubs dog-whistle patrons.... might as well be us.